It's that time for the "Best of" lists. Nerds need to make lists, too. And unlike Buzzfeed and the like, you don't have to click 87 pages to get my list. This list might be a bit skewed because I spent a lot of 2014 completing vintage toy lines, but I did buy plenty of modern. In no particular order, here's my Top 10 toys of 2014:
1) Unleashed Doomsday (Mattel)

2) Modulok from Masters of the Universe Classics Line (Mattel)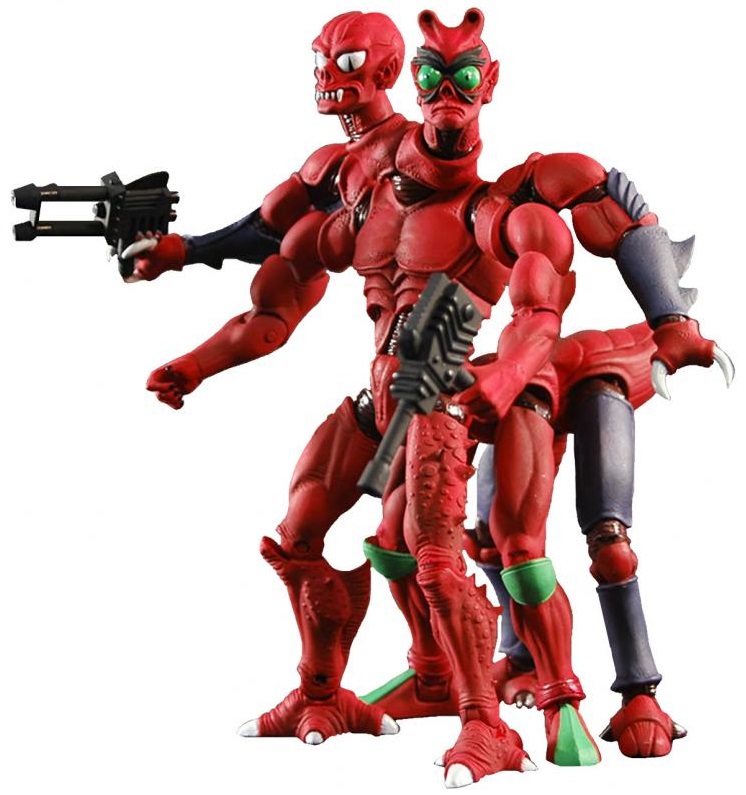 3) Sprukits Batman (Bandai)

4) Jumbo Wampa (Gentle Giant)

5) POP! Wampa/Luke SDCC version (Funko)

6) Star Wars Black Series 6″ Concept Boba Fett (Walgreens exclusive) (Hasbro)

7) Spawn of Cthulhu (Warpo Toys)
Although this one may not arrive at my house till the first week of 2015, the toys arrived in the US in 2014 and the Warpo guys showed me the actual product. SO AMAZING!

8) Caesar from Planet of the Apes (NECA)

9) Maxx Zero (Toyfinity)

10) Walking Dead Ezekiel (McFarlane)